Scale Your Business with IVR & Virtual Number
Virtual numbers are 10 digit cloud-based numbers with added IVR on them. Virtual Number allows you to direct your calls to a specified number through a service provider using IVR. Virtual Number enables your company to promote a professional business without investing in an expensive in-house telephony system. It boosts business scalability efficiently and cost-effectively. IVR Virtual Number Service can be SIM-based that helps in boosting your brand image in the specified location. IVR Virtual Number can also be hosted which allows you to handle calls from anywhere and forward the calls to the right person.
Our IVR  Virtual number enables businesses to interact with prospects and customers either through the use of a touch tone keypad leveraging DTMF (dual tone multi-frequency), or through spoken language using AI-drivenVoice Recognition software.
The benefits of IVR/ Virtual Number are:
Toll Free Number for Building Brand Identity
A toll-free number is a number that usually starts with 1800 and is an eleven-digit number. It is extremely useful in building a brand and reinforcing a good impression among customers as the cost of the call is borne by the company, not the caller. It provides ease of remembering it improves customer engagement for marketing and promotion for getting valuable feedback from your customers, getting inquiries, or registering complaints, etc.
Our Toll-free number also offers flexibility to forward calls from a toll free number to any other number, like a cell phone, landline or IP phone. It allows you to take your national business wherever you are.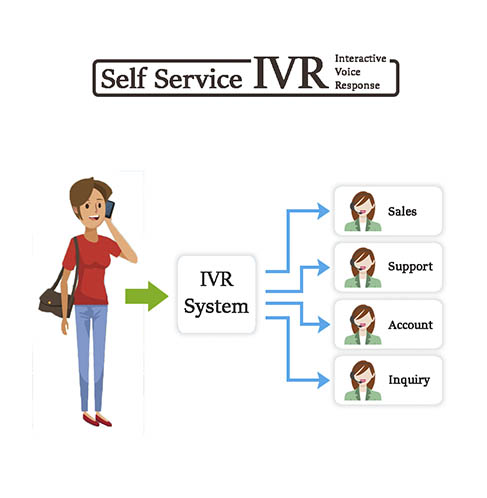 Features of Toll Free Number Solution
IVR Service, OBD Calls, Toll Free Number, with Industry Best Panel
Contact for more details and best rates